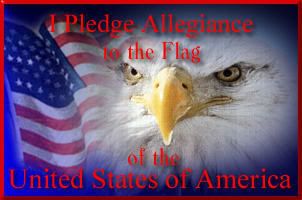 It doesn't surprise me that nothing got done in Washington DC on the debt ceiling. We have crazy people (Republicans) negotiating with weaklings (Democrats). There are no adults in this negotiation process. We have lawyers and lawn mower salesmen on capital hill. Should anyone have expected a rational outcome when irrational and ignorant people negotiate?
The best line I saw this weekend about the drama in Washington DC was this one, from my Twitter Feed:
Friedman: "My pledge is to never vote for anyone stupid enough to sign a pledge-thereby abdicating their governing responsibilities...."

It comes down to a simple pledge getting in the way of doing what's right for our country. Just about every Republican has signed a pledge not to raise taxes, including my worthless US Republican Senator Richard Burr.

Taxes must be a part of the fix. We only collect 14% of our nation's GDP in income taxes. Historically, we've collected 18%. But after years and years of Republican income tax cuts on the filthy rich, we now find ourselves in a bind, where we don't tax enough. Yet, just about every Republican in Congress has signed a pledge not to tax another dime. Who devised this pledge? A person who was not elected by the people of the United States to public office. Only a moron signs away 50% of their governing responsibility to an unelected official. And my Republican party is full of political morons.
Our Republican politicians lie to us to justify signing this pledge ... "We're not going to raise taxes on the American people". Uh, excuse me Mr. Republican Moron, but the proposal is to bump up taxes on the wealthy. Given the great concentration of wealth in our country, the overwhelming majority of "the American people" see no change in their taxes. And in a country where the richest 400 Americans pay a smaller percentage of their income in taxes than do their maids, cooks and landscapers, isn't raising taxes on the wealthy among us a worthy endeavor for a country on the verge of being broke? If you told the truth, you'd really be telling us "We're not going to raise taxes on the filthy rich". But oh, I forgot, you signed a pledge drawn up by a person no one knows, and no one elected. My bad.
My mother taught me better. When I was young, my mother would ask me silly questions in an effort to prove a point. She wanted me not to be gullible and naive in life, to think for myself. So she always asked "Would you jump off a bridge if everyone around you was jumping off too?" Well mom, no I wouldn't. But all the Republicans on Capital Hill would. They must all must have grown up as orphans, without a mother to teach them the valuable lessons in life.
A pledge gets in the way of solving Americas problems. Every Republican jumped off a bridge in signing that pledge. And they lie to us in an effort to explain away their gullibility. These people didn't have mothers. And now we're all going to suffer. Our country deserves better than the idiot Republicans now serving in Washington DC.
North Carolina deserves better than Republican Senator Richard Burr.