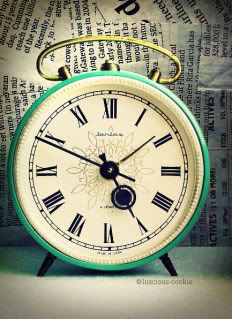 I was up late last night, researching and reading. This latest move higher in the financial markets caught me off-guard. I am long the market and fortunately do not have any downside protection in place, so the money is rolling in the door. But, I am leery of this move and itching to take out some major downside protection. In making that decision, I'm trying to get a handle on what's moving this market. As a result, I'm having trouble getting to sleep in the evenings, wind up having to take sleeping aides, and its difficult to pop out of bed in the morning.
This morning, I woke up to Eric Cantor being interviewed on CNBC. That man is a moron. But, he got my blood boiling, which make waking up significantly easier. Maybe someone needs to sell Cantor alarm clocks?
Eric's revelations this morning? Cutting spending will boost our economy. But increasing taxes on the wealthy will "destroy jobs" and hurt the economy. You know something? I'm just downright tired of hearing all this bullshit that keeps coming out of the mouths of Republican politicians. Eric is wrong.
Here's the deal. Tax reduction, spending ... they are both stimulus to economic activity. And it doesn't make a damn difference which path we take. Raise taxes, cut spending, whatever we do to close the budget gap will wind up hurting our economy.
But here's the major point you need to focus on. Ten years ago, the 400 highest earning Americans earned an average of $46 Million a year. They paid an all-in federal income tax rate of 27%. Fast forward to the most recent statistics on the 400 highest earners and you'll see they earned an eye popping $340 Million annually. Taxes? They paid all-in federal income taxes at an average rate of 16%. These 400 are walking around with 11% x $340 = $37 Million more a year in their pockets because Republicans insist that they should benefit, while our country borrows $1.5 Trillion a year. Is that not insane?
Has the average American seen their tax rate go down by 11% in the last decade? Has the average American seen their income go up 7 fold in the last 10 years?
We need to raise the tax rate on the very wealthy in this country. We need to do this because its a matter of fairness. And unless my Republican party wakes up and smells the coffee on this issue, they are going to wind up losing middle class America. There will eventually be a wholesale revolt in our nation, and Republicans will wind up swinging from the highest trees in town square, across America.
America deserves better than the idiot Republicans currently serving in Washington DC. North Carolina deserves better than the moron Republican Senator Richard Burr who currently pretends he's getting anything of value accomplished in Washington DC.