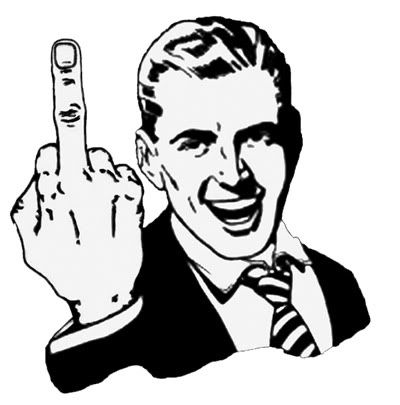 Sitting in front of a bank of computer screens all day, every day, soaking up news and trading the financial markets, can be infuriating. Actually, often, these days. Why? I am simply just fucking tired of reading articles about rich Americans escaping their responsibility to pay income taxes. Fucking tired of it!
The latest is
here
. Rich hedge fund investors enter into scam contracts to turn ST gains into LT gains. Instead of paying taxes at 28%+ rates, they are only taxed at 15%. And you can bet this scam is only available to the super rich.
This rampant tax avoidance prevents me from voting Republican.
Mitt Romney didn't get my vote in the last election
, although I didn't care for President Obama. Mitt made over $20 Million and paid federal income taxes at a rate less than 14%. The vast majority of hard working middle class Americans pay net effective rates that are a FULL 50% higher than Mitt's rates. How in the fuck is that fair? How is it fair given all the damn trusts, $100 Million IRAs, and all the other tax avoidance schemes that Mitt can access but are not available to the vast majority of America? It isn't fair. And it really pisses me off.
So what is Richard Burr and my former Republican Party (I am now an Independent) doing about this? These assholes want to
severely cut the IRS budget
. These assholes are AWOL in hearings that shine light on tax avoidance schemes of the rich. These assholes do nothing but cook up programs and new legislation to cut taxes on the rich further.
FUCK YOU RICHARD BURR, AND FUCK THE REPUBLICAN PARTY.
Middle class Americans are just damn tired of carrying the load, while the rich pull the wool over the eyes of our country.
North Carolina deserves better than our Do Nothing, Asshole Republican Senator Richard Burr.